Jet Boat Ride +
Milford Sound Day Tour
JET BOAT & MILFORD SOUND DAY TOUR
Our Bucket List combo is on special for just $249! Have you always wanted to see the wonders of Milford Sound as well as take a spin on a V8 Jet boat?
We've teamed up Milford Sound's original cruise operator Southern Discoveries to combine two of New Zealand's must-do activities – a Jet boat ride and a day trip to majestic Milford Sound. Two must-do activities, all for one great price!
Your KJet Jet boat trip departs from the Main Town Pier in the centre of Queenstown. Jump on the Big Yellows and experience 60 minutes of unforgettable thrills, spins and acceleration across three waterways.
Departing Queenstown, travel to Milford Sound with Southern Discoveries on a modern, spacious coach with extra legroom and entertaining and informative commentary in English (translated headset commentary available on the coach in Mandarin, Japanese, Korean, Spanish, French, German & Portuguese). The Coach departs Queenstown at approx. 7am (depending on your pick up location) and returns at approx. 7.30pm.
On your Milford Sound Cruise, you'll experience stunning scenery travelling on a modern, spacious vessel with unobstructed views through full-height windows. Catch sight of majestic Mitre Peak, cascading waterfalls and unique wildlife on-board a two hour Milford Sound Nature Cruise, served with a delicious picnic lunch and tea and coffee on board.
Please note you can't do the Jet boat and Milford Sound day trip on the same day as the Milford Sound Day Trip is approximately 12 hours round trip.
Please note it is not possible to do both activities in one day. Milford Sound is approximately 5 hours each way from Queenstown. Products must be booked together at the same time to receive combo deal.
WHAT'S INCLUDED
Milford Sound Day Tour departing from Queenstown
Travel on a five-star, glass roof touring coach with free Wi-Fi, USB ports and toilet onboard
Milford Sound Nature Cruise with an onboard Nature Guide
FREE Picnic Lunch and tea & coffee served onboard your Milford Sound cruise
DAILY DEPARTURES
Milford Sound Day Tour with Southern Discoveries
Departing at approx. 7.00am Southern Discoveries offer complimentary pick-up/drop-off from a selection of Queenstown accommodation providers. Please specify where you are staying in the comments section on the booking page.
KJet
Every hour on the hour, 10am to 4pm. Leaves from Main Town Pier, Queenstown. Check in is 15 minutes before departure.
TAKE A PIECE OF ADRENALINE ACTION HOME WITH YOU!
It's not every day you get the chance to take a spin on the world's first commercial Jet boat ride. We capture every Jet boat ride, so make sure you check out your trip photos and videos to purchase here.
SEE SOUTHERN DISCOVERIES IN ACTION
KJet Jet boat trip
Q. What should I wear on the Jet boat?

A. For your comfort we recommend that you dress for the weather conditions on the day, keeping in mind that in our boats you will be travelling at 95kph and therefore the wind-chill can be frosty! Don't forget to bring a waterproof jacket, your sunglasses, (or goggles in winter) sunscreen, as well as hats & gloves in winter months. Please ensure your little ones are dressed especially warm.

Q. Can I take my bags on the Jet boat?

A. We are able to store backpacks or handbags. We do request that you please leave your valuables at home.

Q. Can I take my camera on the Jet boat?

A. On our trip there are many fantastic photo opportunities so YES, we'd love you to take your camera on board to capture these moments and share them. However, your camera is taken on board at your own risk, keep in mind with Jet boating there is the risk of getting slightly wet and we need you to be able to hold on to the hand rails, especially during our 360° spins. If you need more information about this please chat to our Reservations Team and Drivers when you check-in for your trip.

Q. Will I get wet on the Jet boat?

A. Part of the fun with Jet boating is the spray and drama! We recommend you wear a waterproof jacket. If you are really worried about getting wet then please request to our staff that you sit in the centre seats of the boat. Please note we can't guarantee seating.

Q. What is your child age?

A. Our child age is 5-14 years. Our Infant age is 2-4 years and travel for FREE with an accompanying adult, as long as they can fit a lifejacket.

Q. What are the weight/height restrictions to ride KJet?

A. Children – there is no height restriction to ride KJet. However, children must be able to fit into one of our life jackets. Adults – we do not have a weight restriction to ride KJet but you must be able to fit into one of our life jackets. We have a wide variety of life jackets available going up to a maximum size of 4XL.

Q. Can I ride KJet if I am pregnant?

A. Unfortunately, pregnant thrill-seekers are unable to ride KJet.

Q. Can you Jet boat in the winter?

A. Absolutely! We also have heated hand-rails to keep your hands toasty and warm.
Milford Sound Day Tour
Q. Where do I get picked up from?

A. Southern Discoveries offer complimentary pick-up/drop-off from a selection of Queenstown accommodation providers and main bus stops. Please specify where you are staying in the comments section on the booking page.

Q. Where do the Milford Sound cruises leave from?

A. All cruises leave from the wharf at the Milford Sound Visitor Terminal and return to the wharf following the cruise.

Q. How long does it take to get from Queenstown to Milford?

A. It takes approximately five hours to get to Milford from Queenstown depending on the time of year and road conditions.

Q. What clothes should I wear/bring?

A. Due to the changeable nature of the weather in Milford, it's a good idea to bring a waterproof jacket, warm clothing and wear comfortable, closed shoes. There are ponchos available for purchase so you can enjoy a glacial facial under Stirling Falls.

Q. What's the weather like in Milford Sound?

A. Milford Sound is one of the wettest places in the world with an average annual rainfall of 7 metres per year. Rainfall can reach 250 millimetres in 24 hours and creates dozens of temporary waterfalls (as well as a number of more permanent ones) that cascade down the cliff faces, some reaching a thousand metres in height, and is why it's renowned for its spectacular waterfalls and rainforest. The temperature in Milford can vary depending on the season and can go from an average high of 19C in summer (Dec – Feb) to 9C in winter (Jun – Aug). All Southern Discoveries vessels have spacious indoor areas with comfortable seating for cruising in all weather conditions.

A. Milford Sound has an abundance of wildlife and is home to New Zealand fur seals and bottlenose dolphins year-round. Rare Dusky dolphins are also known to visit the fiord. The world's rarest penguin, the Fiordland crested penguin, visits Milford during the breeding season (November) and moulting season (March/April). While there is wildlife in Milford Sound, we can't guarantee sightings as these are wild animals in their natural habitat

Q. Are there vegetarian/vegan / gluten free options for lunch?

A. Yes, picnic lunches can be ordered as vegetarian or vegan, or gluten free. You can select this when booking online. All meat is certified Halal.
WHERE WE TAKE YOU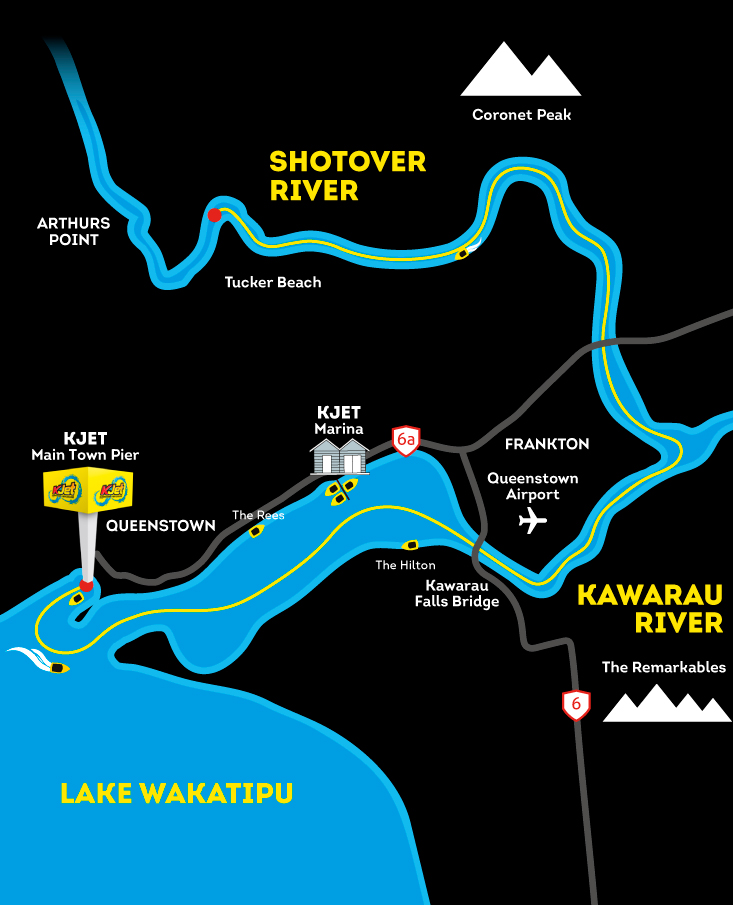 what to bring:
warm jacket

casual footwear

sunglasses

camera

Sunscreen
we provide:
life jacket