Indoor Skydive +
Thrilling Jet boat ride
EVER DREAMT OF FLYING?
Get ready to be blown away at iFly Queenstown, New Zealand's first and only indoor skydiving attraction. Feel the rush of freefall as you fly on a column of air. This fun, safe and highly addictive flight involves no parachutes, no jumping and nothing attaching you to planet earth. There's no limit to the fun you can have and this is something that is suitable for everyone, ages 5 – 103.
Back on earth, step on to the fastest and meanest Jet boats in town for an insane 60 minute high speed ride darting up the mighty Kawarau and Shotover Rivers. Go full throttle at speeds of 95kph – you'll be screaming to go faster. Located at the Main Town Pier, Queenstown Bay we make it that bit easier to get your adrenaline fix! There's a reason we've been around for over 60 years…it's in our blood.
This combo is available on request – please email bookings@kjet.co.nz
Minimum age for Indoor Skydiving is 5 years old, children under 18 years of age need to have a parent or guardian sign their waiver.
WHAT'S INCLUDED
iFly Queenstown – New Zealand's only indoor skydive attraction
One 'hour of power' on New Zealand's original Jet boat ride
DAILY DEPARTURES
With our Twin Spinner combo you are free to choose when you want to go. * Subject to availability.
iFly Queenstown Trips depart 9am – 10pm (closed Christmas Day)
KJet Every hour on the hour, 10am to 4pm. Leaves from Main Town Pier, Queenstown. Check in is 15 minutes before departure.
KJet Jet boat trip
Q. What should I wear on the Jet boat?

A. For your comfort we recommend that you dress for the weather conditions on the day, keeping in mind that in our boats you will be travelling at 95kph and therefore the wind-chill can be frosty! Don't forget to bring a waterproof jacket, your sunglasses, (or goggles in winter) sunscreen, as well as hats & gloves in winter months. Please ensure your little ones are dressed especially warm.

Q. Can I take my bags on the Jet boat?

A. Bags are now allowed on the Jet boats. We do request that you please leave your valuables at home. Under COVID-19 Alert Level 2, we are unable to store any belongings. Under COVID-19 Alert Level 1, we are able to store backpacks or handbags.

Q. Can I take my camera on the Jet boat?

A. On our trip there are many fantastic photo opportunities so YES, we'd love you to take your camera on board to capture these moments and share them. However, your camera is taken on board at your own risk, keep in mind with Jet boating there is the risk of getting slightly wet and we need you to be able to hold on to the hand rails, especially during our 360° spins. If you need more information about this please chat to our Reservations Team and Drivers when you check-in for your trip.

Q. Will I get wet on the Jet boat?

A. Part of the fun with Jet boating is the spray and drama! We recommend you wear a waterproof jacket. If you are really worried about getting wet then please request to our staff that you sit in the centre seats of the boat. Please note we can't guarantee seating.

Q. What is your child age?

A. Our child age is 5-14 years. Our Infant age is 2-4 years and travel for FREE with an accompanying adult, as long as they can fit a lifejacket.

Q. What are the weight/height restrictions to ride KJet?

A. Children – there is no height restriction to ride KJet. However, children must be able to fit into one of our life jackets. Adults – we do not have a weight restriction to ride KJet but you must be able to fit into one of our life jackets. We have a wide variety of life jackets available going up to a maximum size of 4XL.

Q. Can I ride KJet if I am pregnant?

A. Unfortunately, pregnant thrill-seekers are unable to ride KJet.

Q. Can you Jet boat in the winter?

A. Absolutely! We also have heated hand-rails to keep your hands toasty and warm.

Q. Is it wheelchair accessible?

A. Yes absolutely, as long as a Caregiver can help our drivers carry you down a set of stairs and assist you into the Jet boat.
iFLY Indoor Skydiving
Q. Is there a weight limit?

A. Anyone with reasonable health and fitness can fly but our upper weight limit is 136kg (300lbs). If you weigh over 117kg (258lbs) but under 136kg, give us a call before you book, as some restrictions may apply.

Q. Are there any health restrictions?

A. Anyone in a state of reasonable health and fitness from aged 5 to 105 can fly. There are a few exceptions which you should be aware of, but in general you can fly if you are not pregnant, have not previously dislocated your shoulder and are not wearing a hard cast. You aren't able to fly if you're under the influence of alcohol or non-prescribed drugs. If you have heart, neck or back problems, check with a doctor before you fly.

Q. Can pregnant women fly with iFLY?

A. No – unfortunately you can't fly with iFLY if you're pregnant.

A. Each flight within the wind tunnel lasts 60 seconds. The entire iFLY first-time flyer experience takes approx. 1 hour and 30 minutes from start to finish.

Q. Is there parking on site?

A. Limited parking is available on-site, including mobility parking. There are also several other parking options in and around our site at 27 Brecon Street, and Man Street Carpark is just a very short walk away.

A. Please wear well-fitting, lace-up sneakers, or running shoes. Other shoes are not suitable. Wear casual clothes, preferably pants and a shirt without a collar. You won't have to change out of these clothes—you'll put your flight suit on over your street clothes.

Q. Can I do tricks and flips in the tunnel?

A. Our primary concern is for your safety in the flight chamber so the tricks or flips are done by experienced flyers only. Some flyers are able to do turns, move up and down, and forward and backward during their first flight. Be sure to ask your instructor how to advance your flight skills.

Q. Can I wear my glasses?

A. Yes. We have larger goggles that fit over eyeglasses.

Q. I have a disability, can I fly?

A. We have many disabled clients and we always do our best to fly everyone, regardless of disability. It's almost always possible. However according to your handicap, we must pay you special attention. That's why we ask you to contact us first so that we can discuss your condition and find a solution to get you flying. Even if we cannot guarantee you will be able to fly, we promise to do everything possible to help you live this unforgettable experience. If you want to discuss your particular needs, and how we can meet them, please contact us.
WHERE WE TAKE YOU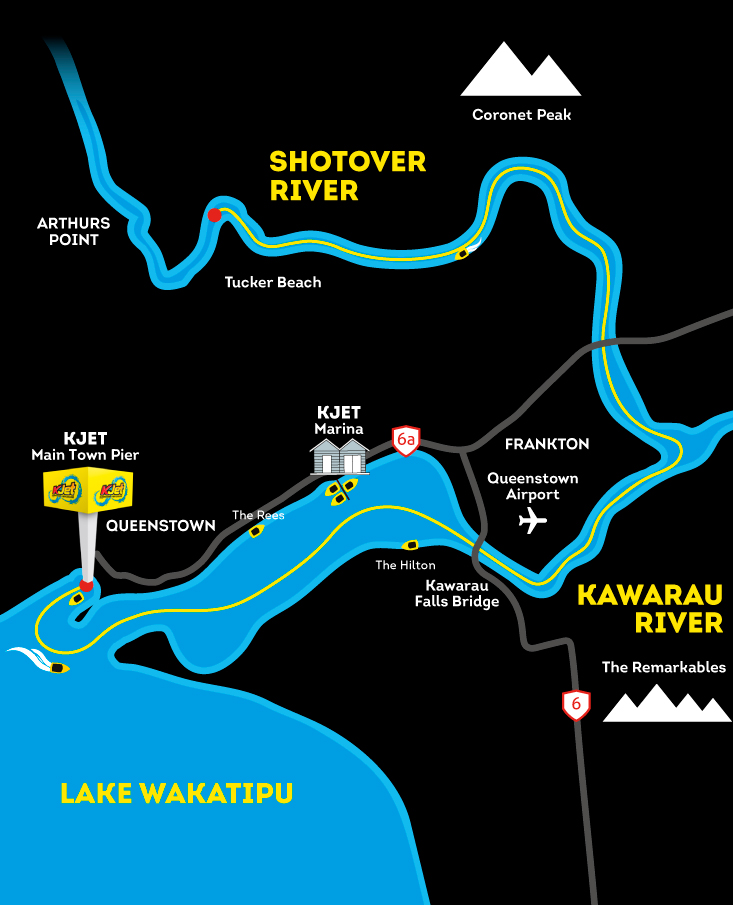 what to bring:
Warm Jacket

Casual Footwear

Sunglasses

Sunscreen

Camera
we provide:
Life Jacket