September 29, 2015
You've possibly all seen and enjoyed the O2 'Be More Dog' video campaign. It is AH-MAZING and it's also quite relevant to describing Queenstown, New Zealand's character and the character's it attracts. We are home to some of the best activities in New Zealand, enjoy these highly recommended Queenstown activities to suit your character.
In the context of this viral, as we see it, Queenstown attracts 3 main character types:
1) dogs
2) cats wanting to be dogs or be a dog (just for a moment)
3) and just cats
Which type are you?
Let's dissect the groups a bit further and pinpoint a few experiences that would suit you.
1) Dogs
Dominated by adrenalin activities (a.k.a. The Adventure Capital of the World), many that come to live, work and enjoy our town are, by nature, dogs.
They love the outdoors, are on the hunt for adventure, scary stuff is not scary, their tales wag, the answer is always 'yes', and it could be argued they like a bit of attention.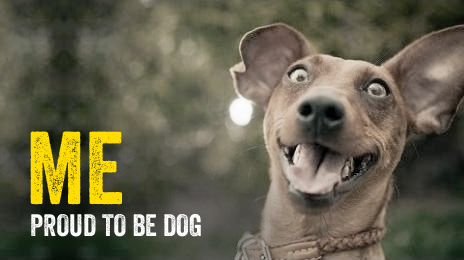 The behaviour of these people begins with a sniff around online and, their ears prick up at the results of typing in 'Queenstown' and 'Queenstown activities'. This is a moment they don't look back. They land or arrive in our resort and hit the ground running.
A dog doesn't just book a bungy or a skydive in Queenstown for ten in the morning if it's not preceded by a night making their mark on the Queenstown bar scene. They're all about living in the moment, they're packing it in – as they do with most areas of their life.
You're also guaranteed to see them hanging in packs at Fergburger as they've tracked down Queenstown's most famous food source.
So, where do they stay in Queenstown? Where's their kennel? Most likely, any central Queenstown accommodation. Close to the action.
Activities for dogs in Queenstown
Bungy Jumping, Canyon Swing, Skydiving, Canyoning, downhill mountain biking, heli-skiing and river surfing
Central Accommodation for dogs in Queenstown
1) Central Queenstown Backpackers – Nomad Backpackers, Base Backpackers, Bumbles Backpackers, Pinewood Lodge
2) Reasonably priced central hotels/motels or camping grounds – Creeksyde, Queenstown Lakeview Holiday Park, Novotel, Millennium, The Heritage, The Rees, Copthorne, Alexis, Earnslaw, Kingsgate, Blue Peaks Apartments
3) Holiday Homes – travelling in a pack? Check out Goodstays for an extensive selection of holiday home accommodation
Queenstown Restaurants for dogs
Fergburger (the world's most sought after burgers), Winnies (gourmet pizza – try their famous CCB & Montanara), Madam Woo (owned by Master Chef New Zealand's, Josh Emett and serving amazing asian tapas), Blue Kanu for Polynesian tapas, At Thai (authentic thai food) and the Lone Star for a good hearty meal and great atmosphere are some hot eating spots.
Queenstown Bars for dogs
The London for a day or night dining or drinking experience with a difference and offering the town's most fantastic pizza and tapas selection, Winnies for the latest chart topping music and dance floor antics, The Bunker for the more sophisticated dog (cocktails, espresso martinis, and a makeshift dance-floor evolves as the night develops) and Rhino's ski-shack for a buzzing cosy resort-style atmosphere. Don't forget to hydrate.
 2) Cats wanting to be dogs or be a dog (just for a moment)
We've got lot's of cat's coming into Queenstown. You know, those who will always be a 'cat' but Queenstown is a place where they can move a bit closer to the edge, get a bit 'carpe diem' on it and of course, 'be more dog'. When they return home, curled up on their sofa, they'll be able to share with others how they were once, a 'bit more dog'. And, what we like to see, a portion of these people will leave, changed for ever. They'll look back on having once been a cat.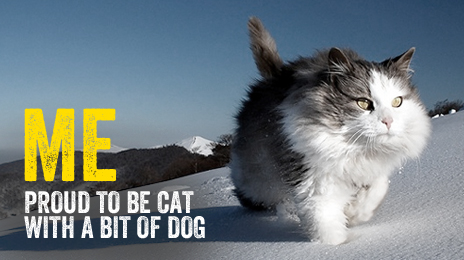 These types of people carry a certain amount of apprehension with them but they've come to Queenstown, New Zealand to get a bit more into life and to face their fears.
They'll still book an adrenalin activity; a Canyon Swing or a Queenstown Jet boat ride but the anticipatory anxiety before the experience will, on average, be a little higher than true dogs. It's somewhat a Type B fun – not fun at the time but fun once they've overcome the challenge.
We'd say KJet is perfectly suited to this type of character, offering a nice balance of adrenaline and comfort.
Their highly skilled driver's will impressive the pants off you with the skill, precision and care they take in navigating through some of the world's most famous waterways – The Shotover & Kawarau Rivers. Check out the Queenstown Jet boat experiences KJet offer and if you happen to be traveling with a dog, a Queenstown package combo would be well suited to your situation.
Our recommendations – simply everything we recommended for dogs but, remember to breathe.
3) Cats
Anything out of the ordinary, too much noise, even the slightest bit of movement and they're out of there.
Cats and adrenaline will never end well, but comfort does.
So then, what are the cats doing here and what are they doing when here?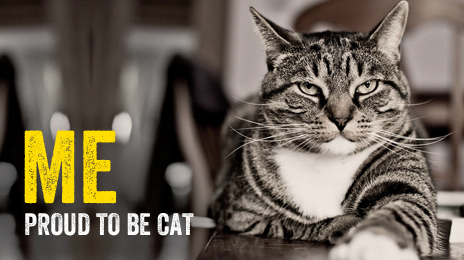 Diversity, that's what.
Queenstown has and continues to evolve into a well-rounded visitor destination.
We're home to many amazing activities that won't spook you.
You can glide around our region, sipping on Central Otago Pinot at one of our beautiful wineries – may we recommend Gibbston Valley or Carrick Winery. Enjoy a 'Trust the Chef' multiple-course long lunch at Amisfield, shop for expensive things or curl up on a couch in Dorothy Brown's cinema in Arrowtown, settling into one of the latest movies whilst snacking on a cheeseboard. Capture and take home our beautiful scenery on a Paradise Pictures Queenstown photo safari. One of our most popular Queenstown cafes to enjoy good coffee is Vudu.
If you're wanting to venture out and stretch the legs, enjoy a gentle and scenic South Island, Milford Sound cruise. Purrrr.
And, as the excellent Queenstown activity reviews show on these Queenstown activities, life's not all 'meh' being a cat.
Want to Jet boat in Queenstown with the world's first? Book now!
---
That's it from us today my friends.
Get yourself on a flight to Queenstown and be a bit more, you.
---
Photo Credits:

Happy Dog: http://www.hsdawson.com/adoption-success-stories/
Cat in Snow: Author Unknown
Cat: Author Unknown